Our high-quality diesel Turbochargers follow a rigorous remanufacturing process to ensure every part is examined, cleaned, tested and restored to meet OEM specifications. Our REMAN diesel products combine the quality of a new turbocharger with the competitiveness of a remanufactured system. They are produced and tested in line with DTIS stringent quality standards.
DTIS REMAN Turbochargers are the smart choice for quality and cost conscious customers. The following steps describe the measures DTIS takes to remanufacture Turbochargers, creating a product comparable to a New Turbocharger.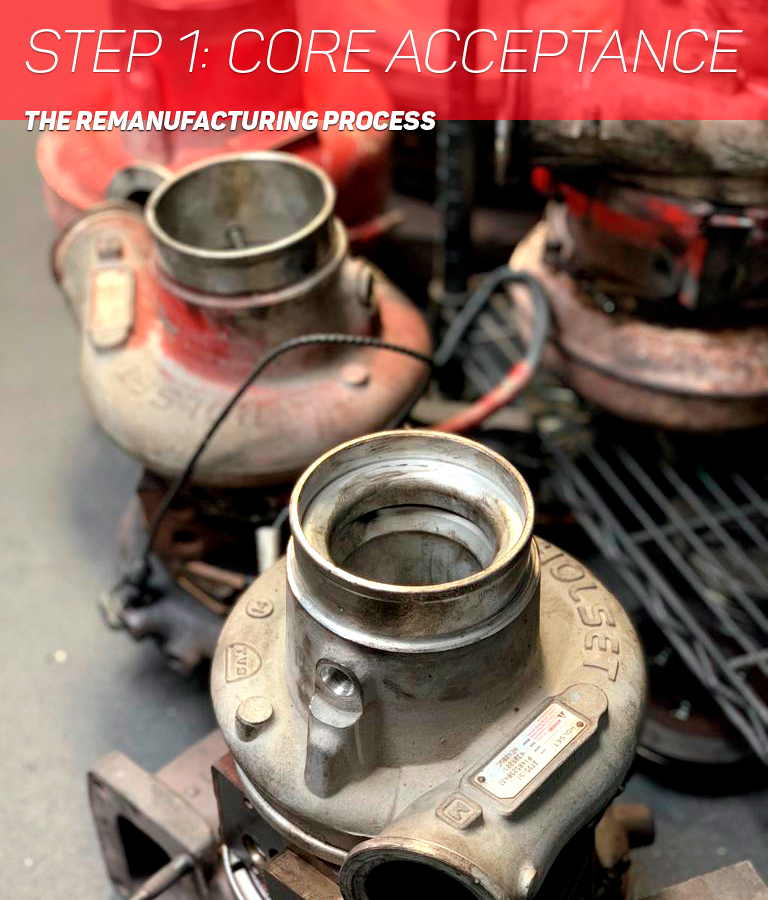 Learn how you can benefit from buying one of our many premium remanufactured turbochargers. You can get a genuine diesel turbocharger, with quality that rivals that of a new one, for a fraction of the price! Trade-in your worn-out turbochargers and become part of the DTIS family.   
The first step

in the rebuilding process is a full inspection. If any of the major components are found to be damaged at this point, we will contact you and give you a full quote for repairing or replacing the parts.
Prior to turbo disassembly, we make sure to use a marking process, that will help us to check the different orientations in the turbocharger. 

We make sure to use some sort of markings to index the position of each end housing relative to the oil inlet.
Turbochargers will have many different orientations depending upon what engine they are set up for.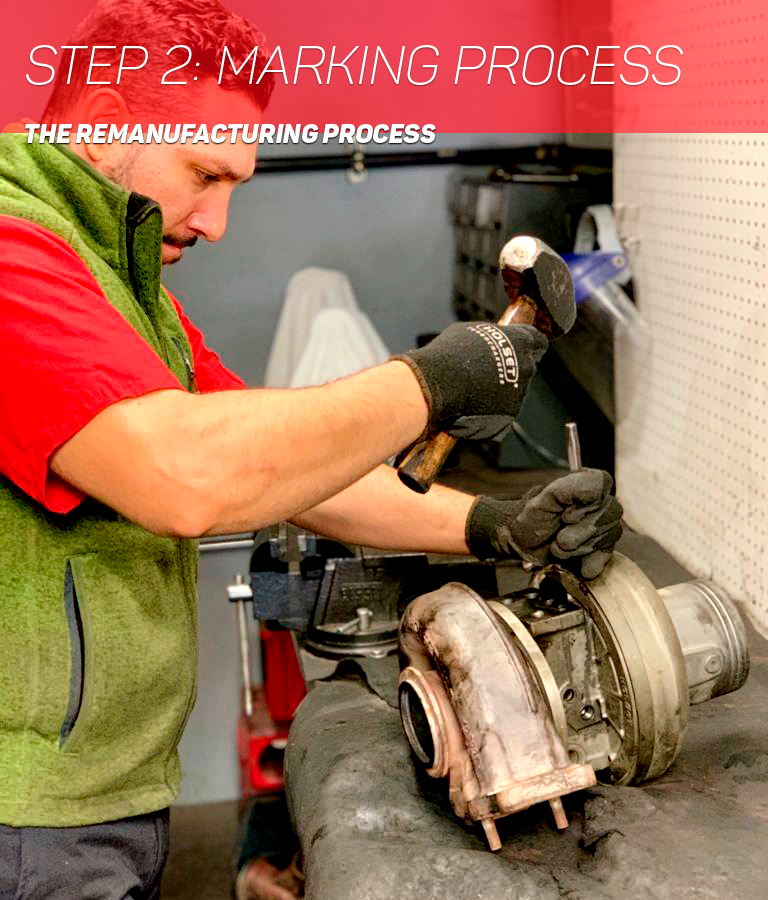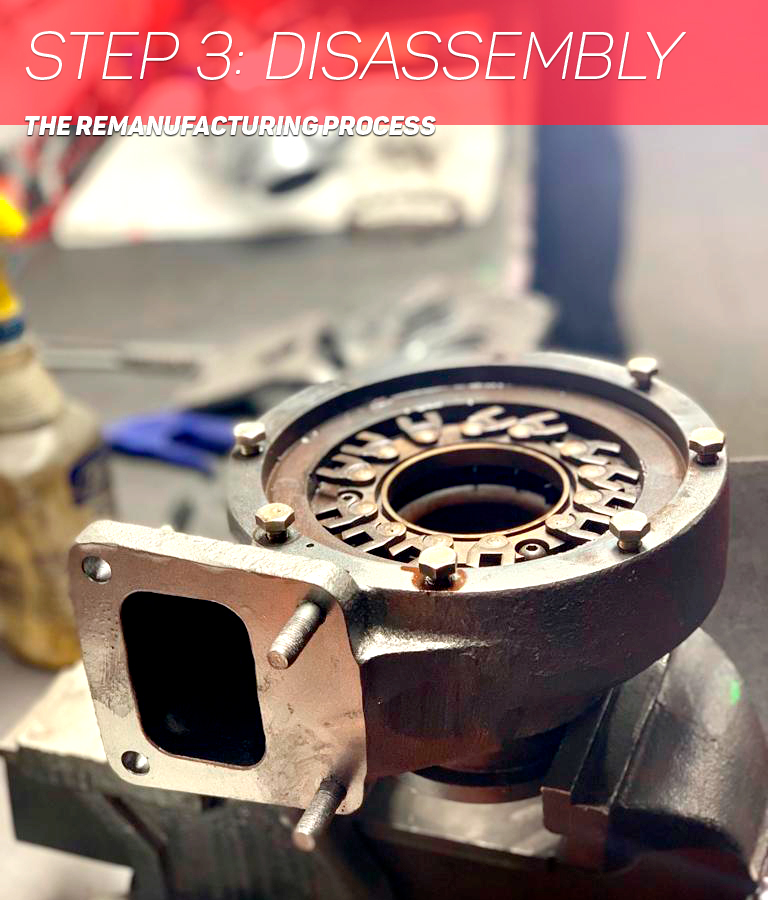 Our

TURBOCHARGERS

and their parts are completely disassembled to

prepare every component for

inspection

,

cleaning

and when it is needed

for

restoration

.
We carefully

disassembled

our turbochargers in all the different parts for the next step.
When it comes to

remanufacturing turbochargers

, our very experienced technicians follow standard quality processes to ensure the highest quality of our turbos!
Turbochargers

will always go through

extreme environments

,

that's why once we disassembled the turbo, the different parts and components are cleaned through an exhaustive cleaning process to

remove any dirt

.
We use high-quality

OEM

standard processes for cleaning,

disassembling and reassembling

TURBOCHARGERS

!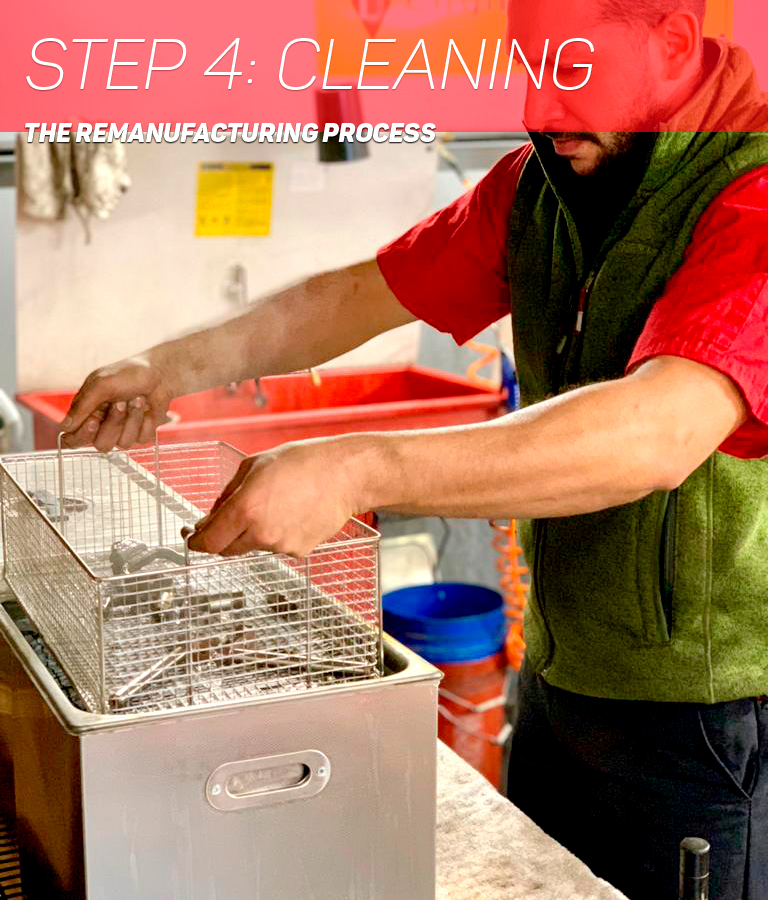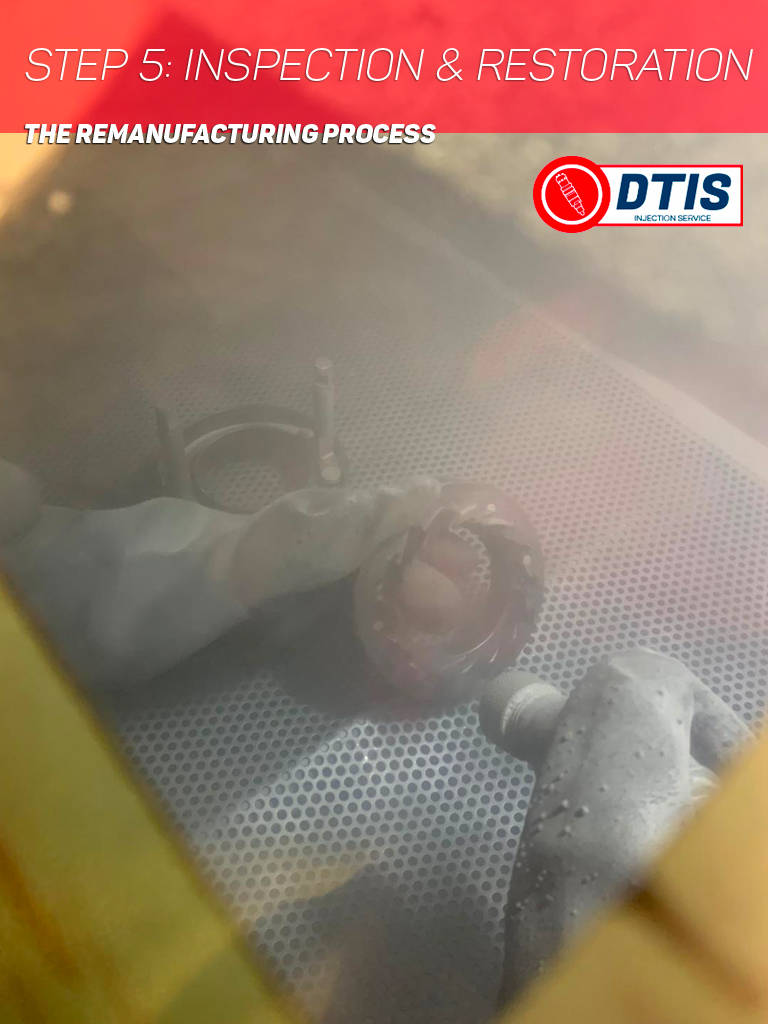 STEP 5: INSPECTION & RESTORATION
At this stage every part of the

turbocharger goes through an exhaustive process

in which we

inspect

very carefully and

restore

when it's needed, before reassembly, to ensure the highest quality for your diesel engine!
We use a variety of

techniques and equipment

to ensure every part that goes into a turbocharger meets

OEM

specifications.
Balancing

is a critical process when rebuilding a

Turbocharger

, because is absolutely vital to turbo rebuilding, it provides the

stability that is critical at high speeds.
Our balancing process exceeds

OEM

market specifications.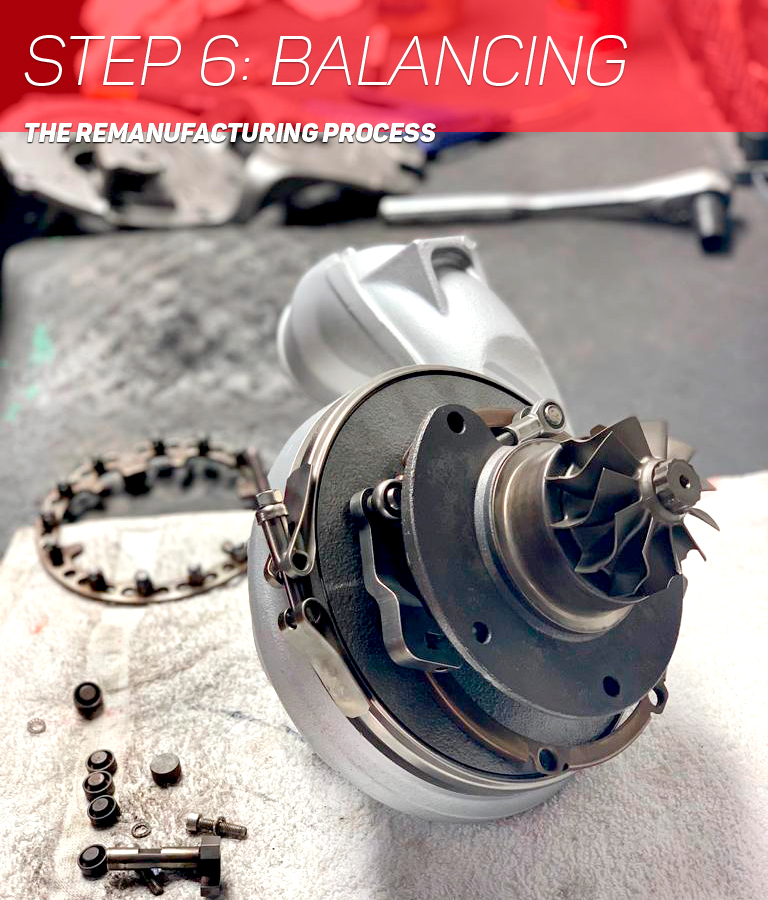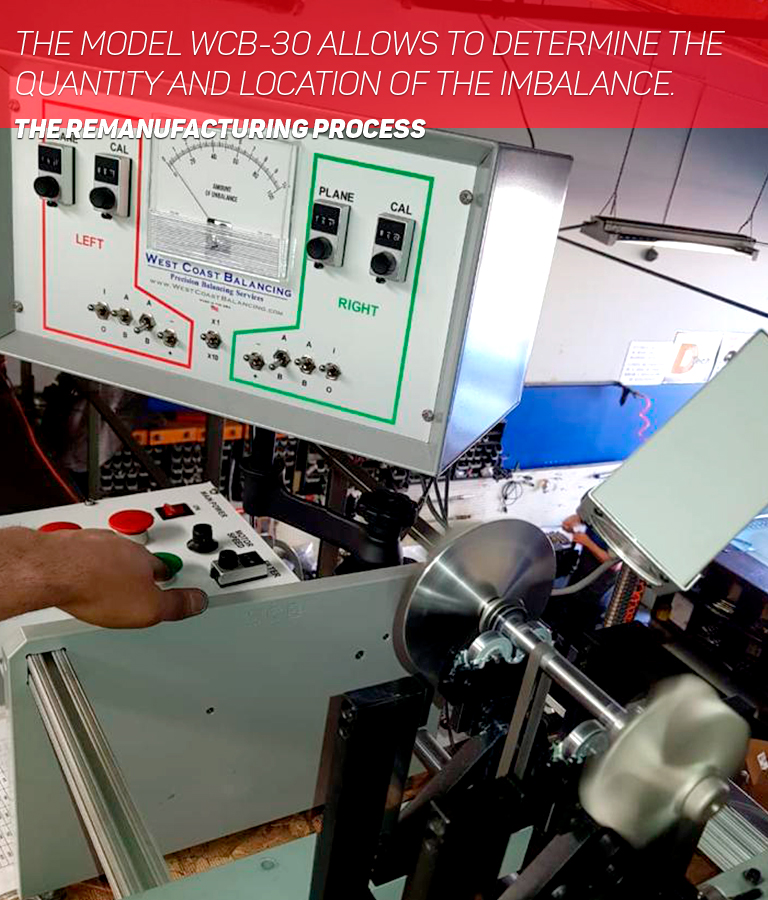 The design of every

TURBOCHARGER

has a specific

ACCURACY

of

BALANCING

in each rotor assembly. Therefore, these must be inspected and balanced to confirm the

ROLLING TOLERANCE

.
The Model

WCB-30

allows to determine the

quantity and location of the imbalance

, as well as to make the proper corrections and to develop in a precise way the balancing of each rotor assembly for its assembly.
Every

turbocharger is assembled

in a clean environment, following

OEM

specifications.
At this step we are almost finishing and preparing the remanufactured

turbocharger

for the last stage.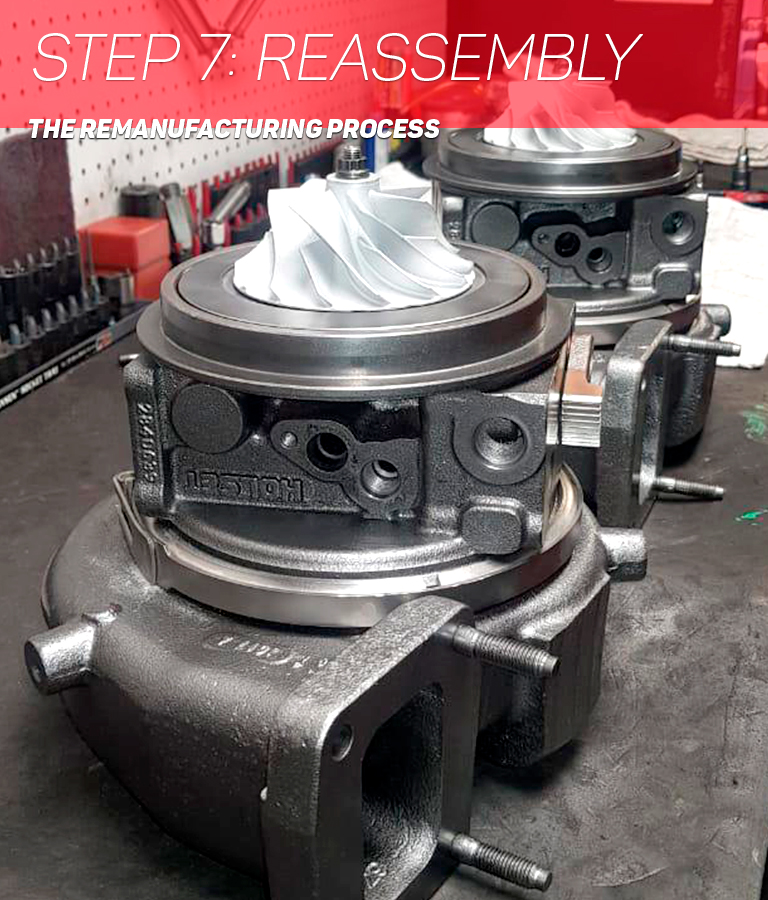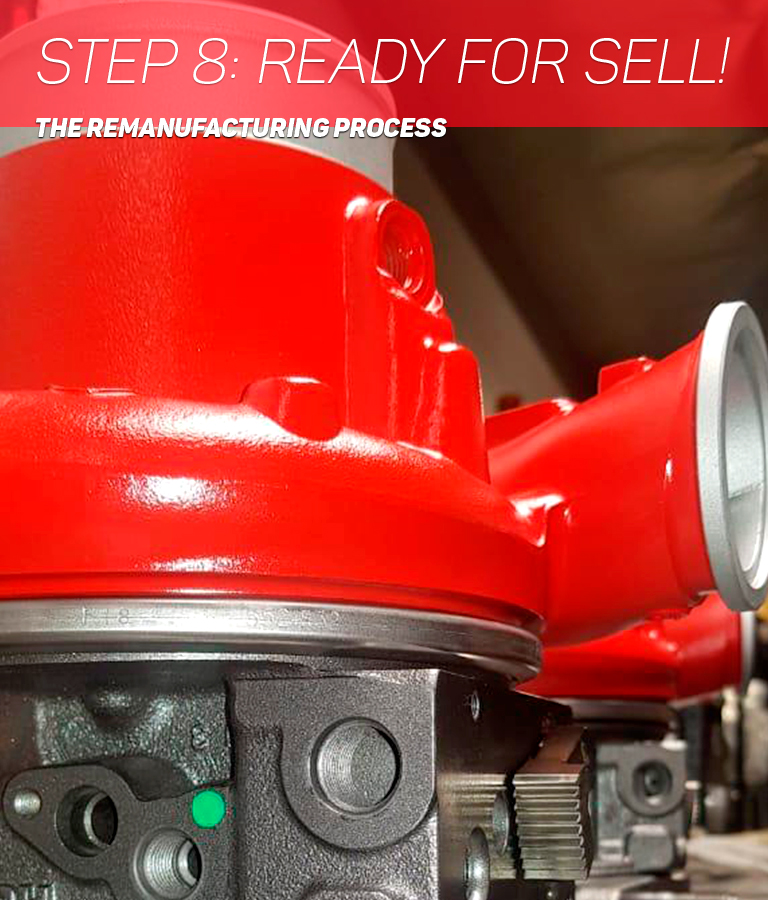 Once the remanufacturing process is complete, our

Genuine Reman Turbochargers

are ready to be introduced to the field, where the true test of quality will be performed.
At this final stage you'll be able to try them out in your diesel engine!